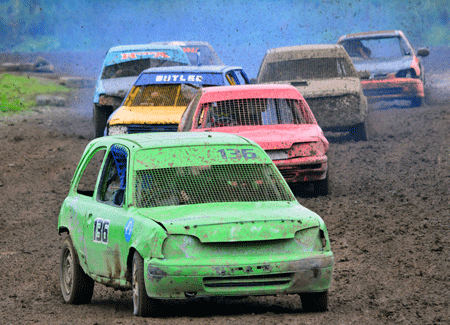 After Cork Autograss postponed their meeting until the end of the month, we had a choice of a couple of venues to complete the Irish trip that began with the brilliant All Ireland finals and Donal O'Brien Memorial at Mallow. One option would have been a first visit to the tarmac oval at Coolronan in Co Meath, although we have to be honest and admit that the news that the previous meeting there had been abandoned through lack of entries influenced our decision – although Coolronan's still on our visiting list when we get the chance. We never regret a visit to the Ballyshannon club in Kildare though, and even after a night of torrential rain the track was in first class condition.
Our last visit here, for the club's 30th anniversary meeting in June, was billed as a "make or break" day after some disappointing turnouts and proved to be a great success. This time the weather, the holiday season, the fact that there were no special cup races scheduled, and a few other factors, contributed to only 24 cars arriving and 28 drivers signing on, but despite the small turnout there was no shortage of action and close racing, after a "relaxed" start – with racing due to start at 12.30, cars were still coming through the gate at 1.00, but nobody was worried as there was still plenty of time for four rounds of racing.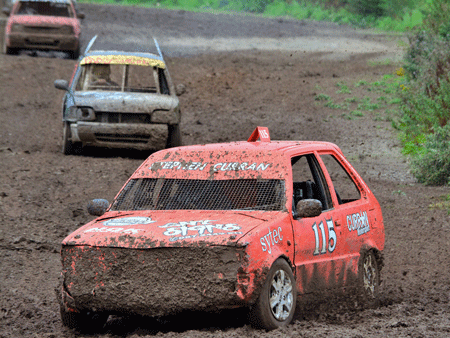 One advantage the independent Hot Rod clubs have is freedom to mix and match classes – so with only one Junior 1300 car turning up and only one of the two signed on ladies being fit to race, they went out with the Class 1s. Andrea Butler probably regretted this for a while as she ended up on her roof on the first lap of the day, but she later had a win, as did Gavin Leonard Cruise in the Junior car, while Stephen Curran's tidy 16-valve powered K10 Micra won the first two races, beating the K11s of Paddy O'Connell and Peter O'Reilly.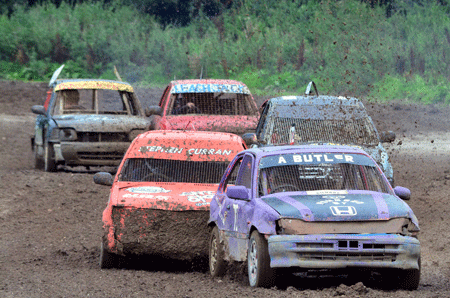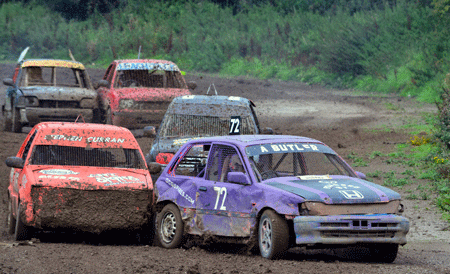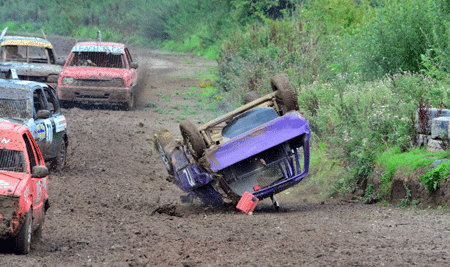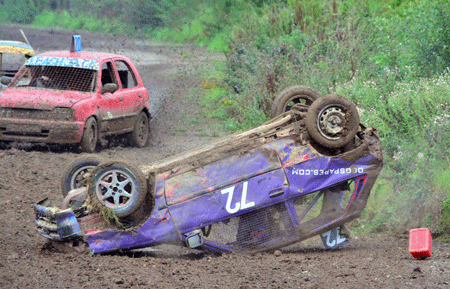 All the other adult classes went together, with single entries in Classes 2, 4 or 5 mixed with a strong 6-car entry in Class 3 – a variety of shapes all powered by that 1400 SOHC Vtec Honda engine that the Irish Hot Rodders love so much. The full grid made for some spectacular racing, but fastest of the lot seemed to be Steven Ryan's Class 2 Micra which had two overall wins, with the other two going to James Lawlor's Micra-Honda.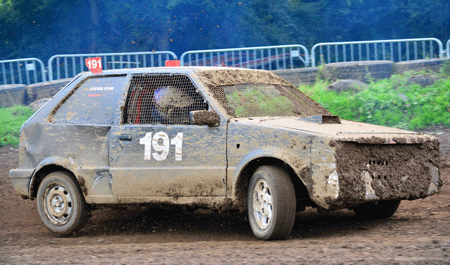 With the winner of each race going to the back of the grid for the next round, nobody's allowed to dominate and David Butler's Starlet-Honda headed the Class 3s in the other two races. Trevor McManus put down his flags to try Andrea Butler's Starlet after lunch, mixing it with the similar car of Philip Walsh and the Civics of Jimmy Lawlor and Dylan Cahan. Karl Wall's 1600 Vtec Civic was in the thick of the action as the only Class 4 entry, while unfortunately the lone Class 5, and the only RWD car in the meeting, Jamie Lyons' Autograss Class 7 (Seicento-Twin GSXR) only completed the first heat.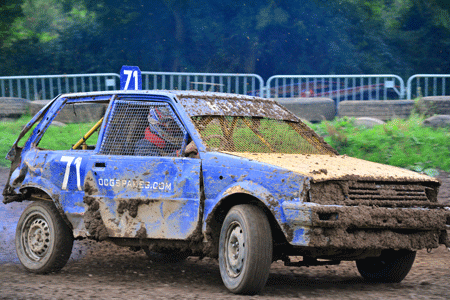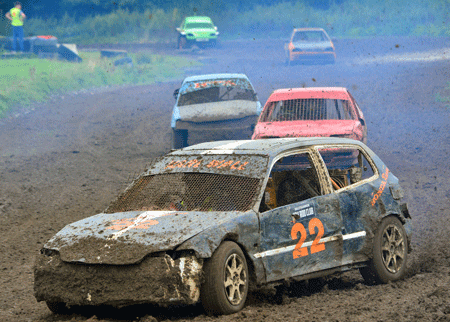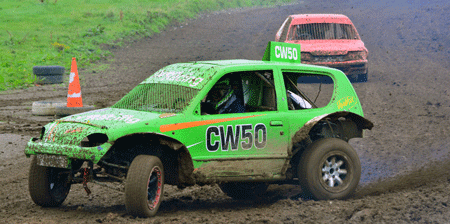 The Juniors were split three ways. The more experienced drivers were in group A where Mitch Butler won all three races after battles with Damien Byrne and Oisin O'Mahony. The Novice Juniors had two groups. All four cars in the first group had turns in front but Ricky Geoghegan's Starlet won three races while Dylan Carstairs' Micra had a win and Aaron McManus, on his first race day, was right on the pace. On our visits to Ballyshannon there always seems to be at least one new racer making a big impression on his or her first day and young Aaron is sure to be upholding family honour in the future.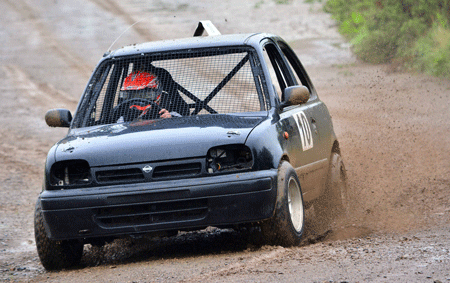 Ryan O'Neill's three-cylinder Corsa completed the group but dropped out after the first couple of heats. The final group comprised five Micras of whom Jack Butler, John Gray and Aaron Eager all won races, not for want of trying by Andrew McCarthy and first time racer Aaron Sherry.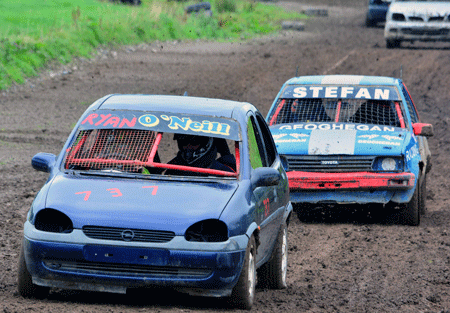 Th rain pretty well held off during the day and, although a few more entries wouldn't have gone amiss, it was a most enjoyable and well run day's racing.