A bit of background ........


Autograss Review was established at the end of the 1990 season by its current publisher and Editor-at-Large, Jeffrey Parish and has somehow managed to survive to its twenty first season in 2011 – a unique record in this sport.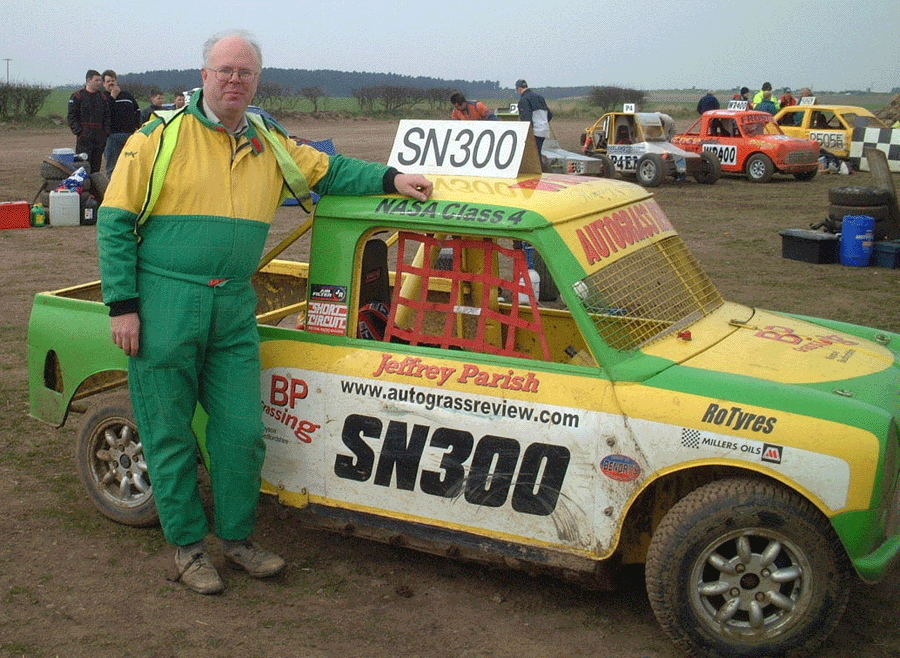 During these twenty one years, the sport of National Autograss Racing has seen dramatic advances in its public and media profile and in the standard of presentation of race meetings and preparation of race cars. However, it remains very much a club and family orientated sport.
Autograss Review is still the only publication providing in depth coverage of the sport from the biggest championship events to the grass roots club level.
Our Editor is a lifelong racing fan, having attended his first event (the 1971 Formula 2 International at Crystal Palace) at the age of 11 and having hardly missed a weekend's racing since. We started writing race reports for the 750 Motor Club at 14 and then became heavily involved with the Mini Seven Racing Club – we have completed over 30 years' service as club treasurer.
In the 1980s our interest turned to Short Circuit racing – after a number of years following, writing about and photographing BRISCA F2 Stock Cars, we ended up managing the local divisions at Trackstar Promotions' East Anglian raceways, combining this with duties as lap scorer and commentator (often all at the same time!)
The politics of Stock Car racing led us to look for a new interest as the 1990 season dawned – and an opportune call was received from Cambridge Autograss racer David Haird inviting us to commentate at Cambridge's meetings. Somehow we got elected to the Cambridge club and East Anglian league committees before we'd even attended a race meeting, and we soon found ourself absorbed into the happy and friendly scene that is NASA Autograss.
Autograss Racing's previous magazine, Paul Huggett's National Grass Racer, ceased publication at the end of the 1989 season and, with encouragement from many of the friends made during that first year of travelling round the NASA clubs, Autograss Review was created to fill the gap. Although he probably doesn't know it, the idea for the magazine was sown by Cambridge club member Mick Hughes in a conversation at a very muddy end of season meeting at Fulbourn. For its first two and a half years the magazine was published in association with Orchard Publications, but when that arrangement broke down the printing was transferred to the Hester Adrian Centre, a work centre for the disabled in Cambridge, who worked with us for many years to produce the magazine and also all the East Anglian League's literature. Since 2005 all our printing has been carried out by Gary Reynolds Typesetting Services in Cambridge.
During our first twenty years of publication the magazines's grown both in size (we now need twice the number of pages we had in 1991 to cope with the amount of material we have each month), and in circulation, but we've retained the original format. We've outlasted every other magazine that's ever been published for Autograss, and we believe this is because we've resisted the temptation to go "glossy" and to retain our position as a club magazine for every club involved in a 100% amateur sport – albeit one that's read by all the right people!