2017 News Archive

APRIL 2017 ...
SUNDAY 23 APRIL ..... For the first time in 2017, the scheduled Autograss programme wasn't affected by any cancellations. The sun shone in Scotland for the season opener at Avonbridge. Cambridge kicked off the East Anglian season and the Formula 600 Championship began at Nottingham. Penhow had a successful day on the long awaited re-opening of their Magor track. Cwmdu had their opening event on this year's Nationals track and North Wales started the year with a closed National qualifier. The season continued at Invicta Kent, Spalding and Yorkshire Dales, while Ireland already reached its fourth and last qualifier, at Cork's Castletownkenneigh track. On the tarmac, Waterford Raceway had their third championship round (click here for our full coverage) and there was dirt Hot Rod racing with the newly formed club at Ballymurn in Wexford.
EASTER WEEKEND .... Scunthorpe staged the first official two-day meeting of the Autograss season on Saturday and Sunday, with a bumper turnout enjoying a good meeting until tthe rain arrived during Sunday's event. Scarborough's Sunday meeting was also affected by the rain, but there were no such issues on Monday for York, who attracted their usual big Easter Monday turnout and Spalding, who hosted the second Stock Hatch Tour round. Evesham, Gloucester and South Wales ran on Sunday and STAR moved their scheduled meeting from Monday to Sunday. Down Autograss also had a double-header in Northern Ireland and West Waterford hosted the third southern National qualifier at Ballysaggart. Hereford's and Southern League's meetings were again cancelled. The Oval Raceway at Angmering had a double header with the second round of the SEGTO Championship on Sunday followed by a points meeting for the local Hot Rod racers on Monday - click here for coverage of the Sunday racing and here for Monday. Standlake Arena also ran on Monday, one of the rare 2017 events to have both of their top classes, the Hot Rods and F2 Stox, on the same bill. Irish Hot Rod racing took place at Ballyshannon and Coolronan - there was an idea of the East Cork club racing on the track at Kilflynn in Kerry but we don't think it actually happened.
SUNDAY 9 APRIL .... The Irish National Qualifying rounds continued at Mallow while Causeway opened the Northern Ireland season. In England there was Autograss action at Invicta Kent, North Shropshire, Pennine, Radford, Sturton & Stow, Scarborough and York. Click here for coverage of the excellent Kent opener. The Cambridge, Southern League and Hereford meetings were cancelled, Standlake Arena ran on Sunday, with Production A, 1600 Productions, Juniors and Drift Rods on the programme.
SATURDAY 8 APRIL .... The first round of the 2017 SEGTO Championship takes place at Arena-Essex in a very full programme featuring all the regular Rolling Thunder Show classes - click here for full coverage.
SUNDAY 2 APRIL .... Autograss clubs in action were Melton, Trent and Yorkshire Dales, while the scheduled meetings at Central Scotland, Leewood and South Wales were cancelled. In Ireland, Waterford Raceway staged round two of their 2017 "Driver of the Year Championship" plus the rescheduled annual Demolition Derby. Other Irish Hot Rod events took place at Ballyshannon and Coolronan. In the UK, the Oval Raceway at Angmering in Sussex re-opens after its winter improvements, while Tongham hold the first SEGTO dirt meeting of the year. Our featured meeting this week was the Angmering opener - click here.
MARCH 2017 ...
SUNDAY 26 MARCH ..... The Irish Autograss season started with the first National qualifier at Carlow - click here for a full report and photos. Nottingham's Mick Wyld Memorial meeting featured the first round of the Stock Hatch series and attracted another 160-car entry. Other UK Autograss action is scheduled at Scunthorpe staged a practice day on Saturday to replace the cancelled "shakedown" event, before a full day's racing on Sunday, although Evesham, STAR and York's Autograss events were cancelled. Scunthorpe plan to. Standlake Arena was back in action with its first completely dry meeting of the year featuring the F2 Stox.
SATURDAY 25 MARCH ...... The Rolling Thunder Show held its second meeting of the year at Arena-Essex which also completed the overlapping Winter championship.
SUNDAY 19 MARCH .... The entire weekend's grass racing schedule was wiped out by wet weather. NASA Autograss racing had been scheduled at North Shropshire, Pennine, Radford, Scarborough, South Wales and Spalding. The SEGTO season opener at Tongham also had to be cancelled. In Ireland Carbury Hot Rod Track's opening meeting was cancelled but the Coolronan Raceway in Co Meath opened its season with a good turnout at the tarmac track including visitors from as far afield as Cork and Donegal.
SUNDAY 12 MARCH ..... Nottingham Autograss Club held the first race meeting of the NASA season at Oxton Raceway, with over 160 drivers signed on to enjoy dry track conditions. Standlake Arena was in action again, this time featuring the Hot Rods. Waterford Raceway (The Pike) held its first championship round of the year - click here for full coverage of The Pike. The planned dirt Hot Rod event at Ballymitty (Wexford) was cancelled.
SATURDAY 11 MARCH ..... The first Saturday night meeting of the season for the Rolling Thunder Show took place at Arena-Essex Raceway. We had clashing commitments but full video coverage is available from Barry Eaton - www.emvideos.co.uk
SUNDAY 5 MARCH ..... Scarborough Autograss club were forced to cancel the first scheduled race meeting of the NASA Autograss season. The rescheduled Scunthorpe Practice Day was also cancelled.
FEBRUARY 2017 ...
The Waterford Raceway staged a very special season opening event on 19 February. Click on the photo below for our full report and photo galleries.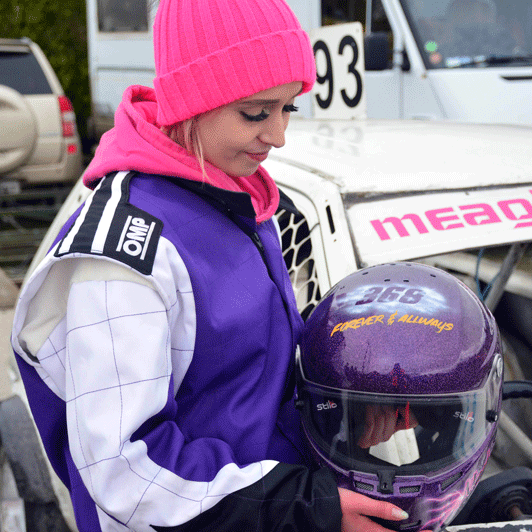 February proved relatively quiet for racing action in the UK. Standlake Arena was, as usual, the first of our featured venues to open for the season, with events featuring Hot Rods on 12 February and Superstox/F2s on 26 February. The other track we'd normally expect to be running at this time of year, Angmering, was closed for resurfacing and refurbishment, with the scheduled re-opening being on 2 April.
NASA Autograss was planned to kick off with the Scunthorpe club's practice day on 26 February but this was rained out.
JANUARY 2017 ...
January was dominated by two of our biggest events of the year; the Autosport International show at the NEC, Birmingham (click here for our report and photo galleries). Just a week later was the Oval Racing Expo at Arena-Essex Raceway - our coverage of this packed event has had to be split into three pages, so follow the links for SEGTO and NASA classes, RTS and visiting oval formulae, and the Ninja Sprint World Cup.
NEW YEAR 2017 ...
Our motorsport season started, as is becoming our tradition, at Watergrasshill, Cork, for the McNamara Motorsport/Mallow Autograss hosted Fun Sprint. Click here for our full report and photo galleries.
CHRISTMAS 2016 ...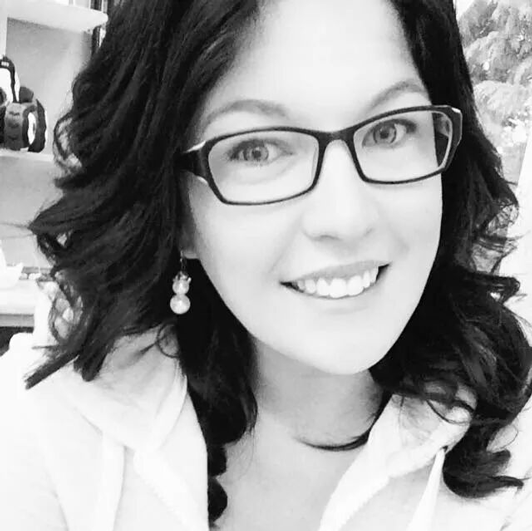 We received the worst possible news just after Christmas when an accident during a Ladies' race at the St Stephen's Day meeting at the Waterford Raceway claimed the life of the club's devoted and universally loved secretary, Mairéad D'Arcy.
Mairéad was rightly regarded as the heart and soul of the Waterford Raceway (better known to Irish racers as "The Pike") and her personality and dedication to her local racers played a major part in making The Pike such a special and enjoyable place to go racing. When we paid an unannounced visit to The Pike in the summer we experienced at first hand how Mairéad's smiling, welcoming and helpful presence made such a difference to every racer's and visitor's day at this historic track.
Having been brought up in a family who had all made a massive contribution over the years to the Waterford Raceway, Mairéad loved her racing and was known for her ability to get into a great variety of cars and get the best out of them, whether in ladies' races or competing against the men. In November she'd raced for the first time at the Tipperary Raceway (Rosegreen) and came away a winner.
However, it's not just the racing world that will feel Mairéad's loss. As a devoted early years teacher, she'd recently realised a dream with the very successful opening of her own school, "Maud's Little Learners" in her home village of Stradbally, Co Waterford.
To the D'Arcy family, the racers and supporters at Waterford Raceway, to everyone on the Irish racing scene who'd been touched by Mairéad's influence, and to all in her local community, we offer our heartfelt condolences.
RIP Mairéad